Whole Wheat Pancakes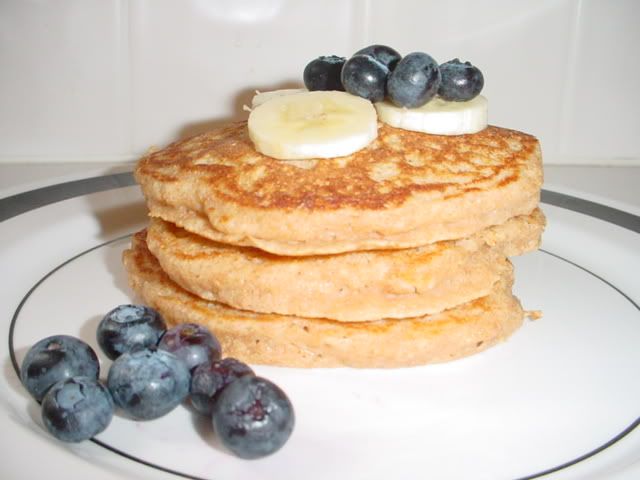 A couple of weeks ago, while Eric was getting his hair cut, I scanned the pile of magazines and picked up "Experience Life", which is by the Life Time Fitness company that sponsors a series of triathlons. I think they sent me a couple of sample issues when the magazine first started up and didn't find it compelling enough to buy a subscription.
At any rate, I was mindlessly flipping through it, when I saw a pretty picture of pancakes. I glanced over the article and it was about
Alton Brown
! So I surreptitiously tore it out and brought it home. I wasn't sure if the pancakes would be too "whole-wheaty-earthy-crunchy", but I wanted to trust AB.
They're delicious! Buttermilk, baking soda, and baking powder make them very light and fluffy, which is really surprising given that they are 100% whole wheat. And there's a lot of butter, which make them tasty. I know my friend Kelly recently had success gradually reducing the butter in a pancake recipe, so I might be brave and try that. Or not.
The article and recipe are here:
Whole Wheat Pancakes