Bourbon Chocolate Cake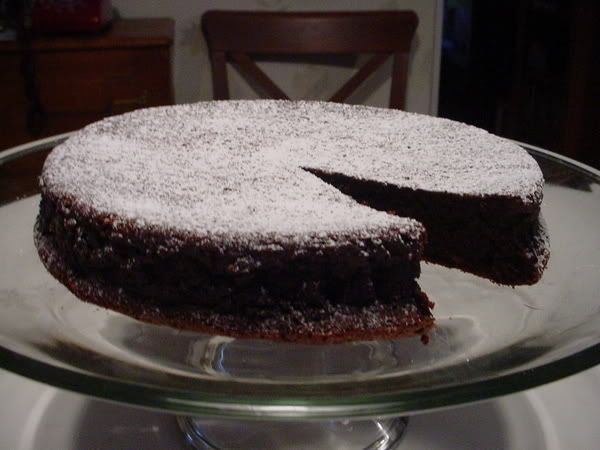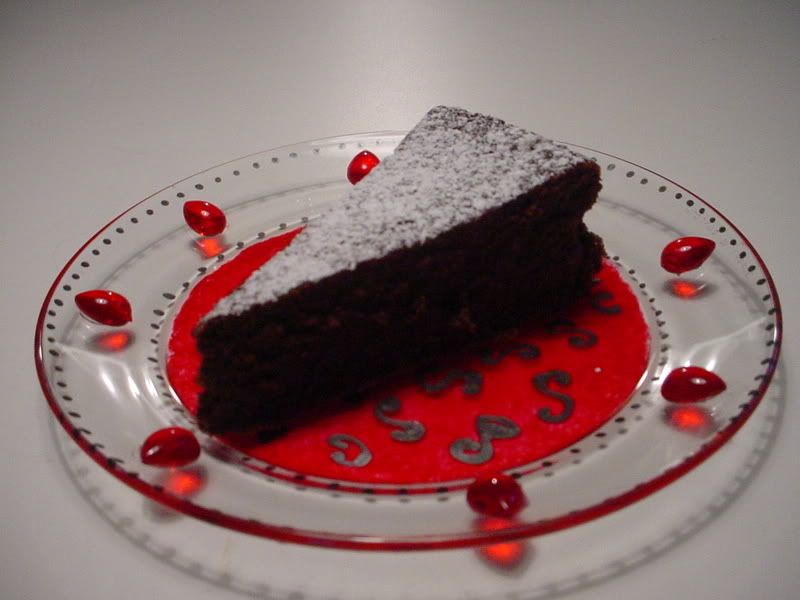 Eric wanted to look through my Fine Cooking magazine. I think that is a sign of good things to come! I told him he could pick out some things and we would make them. The first thing he chose was this Bourbon Chocolate Cake. It reminds me of the cake part of "the" Valentine/wedding cake. It's excellent and it would be even more delicious with some fresh raspberries.
I had already chosen dinner, but wasn't sure if Eric would like the bread salad. He ate seconds. Or was it thirds?