Spiced Nectarine Cake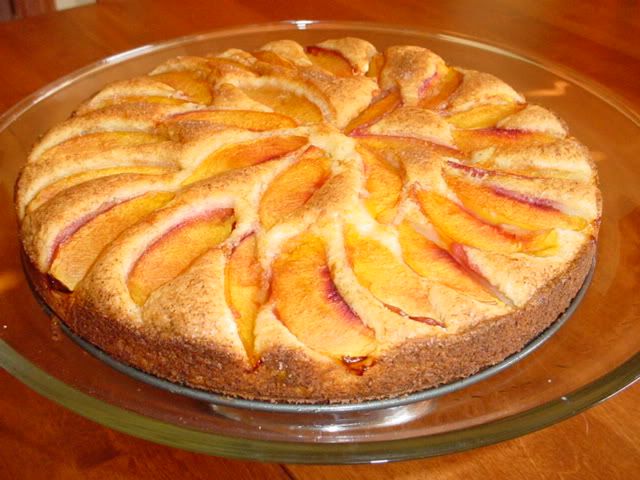 This is another recipe I marked while I was in-flight to visit Sheri. The nectarines I bought when I got home needed a day or two to ripen, so I finally got around to making the cake tonight. It isn't very hard to make, it's beautiful and it tastes good. Nice when warm, with some ice cream maybe. Homey. I'd make it again.
As for dinner, I had been wanting to make this recipe from Fine Cooking's Quick & Delicious section. Gary liked it more than I thought he would. I think it's good, but not fabulous.
Pan-Seared Scallops
Broiled Tomatoes with Feta & Herbed Couscous (Fine Cooking #58, p. 86c)
Riff Pinot Grigio

Spiced Nectarine Cake (Bon Appetit, August 2005, p. 105)