Lemon Oil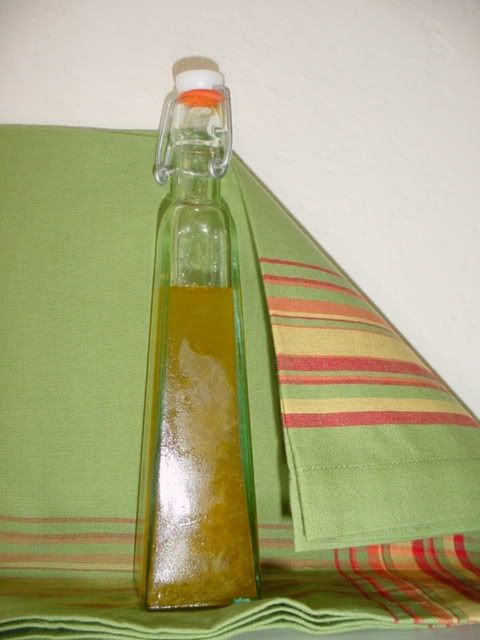 Jealousy can be highly motivating.
Sheri
made lemon oil for
Katie
, so of course I had to have some. The recipe makes a cup, which seems like a lot for one person to use in a week, so I picked up a couple of cute little bottles from the World Market and am giving one to Cheryl.
Suggested uses: drizzle on grilled fish, shrimp, asparagus or zucchini or use in vinaigrette or marinades.
Lemon Oil (Fine Cooking #73, p. 10b)