Sour Cream Waffles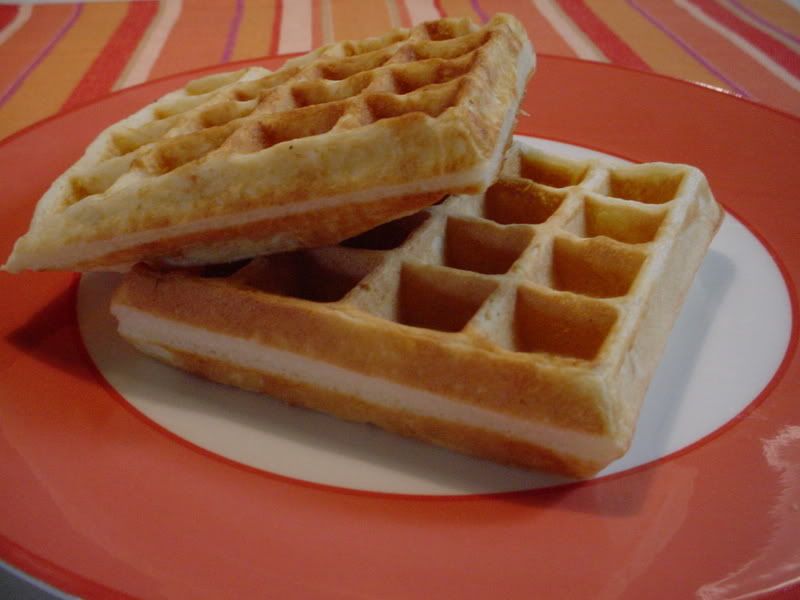 Pork Cracklins will always be first in my heart, but another food web log (flog) that I read is
101 Cookbooks
. I saw this recipe there.
The batter is thick, fluffy and bubbly. The waffles have a nice crisp crust and light interior. The first bite I had straight out of the waffle iron tasted too "eggy" to me. A few minutes later, with nice grade B maple syrup from the bulk department at Central Market, the waffles were out of this world. No butter on top, but sheesh who needs it, with a STICK of it in the batter in addition to the sour cream. Not for the low-fat dieter, but nice for a special occasion. It's so rare that I am home on a Sunday morning that cooking a leisurely breakfast seems like a real treat.
I've started adding Amazon.com links to the cookbooks I refer to on here. I noticed that a used copy of this one is only $2.55. I've had very good success ordering used books from Amazon. Often they aren't "used" at all; they're seconds or overstocks or such.