Baby Carrot Cake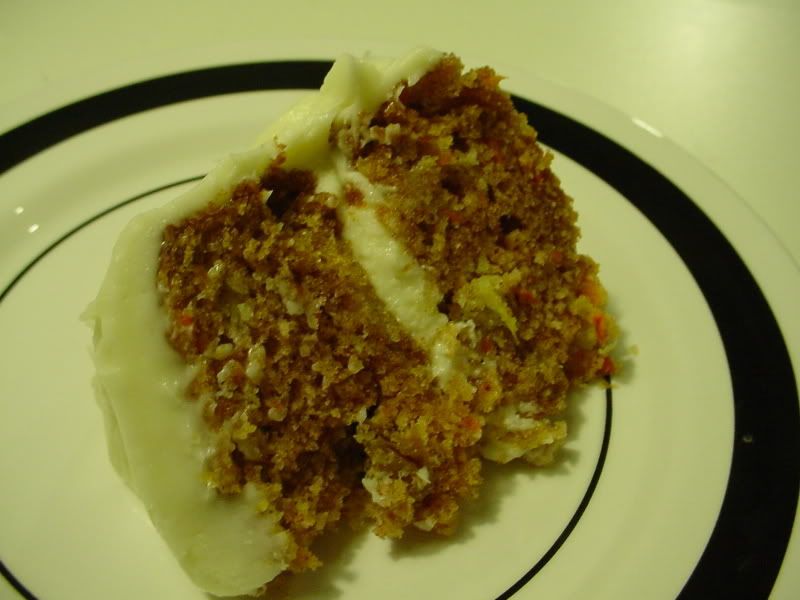 I had a hard time getting a good photograph. It was one of those scary situations where you carve off a little bit more to straighten it out, and then that piece needs fixing, and then if you use your finger to clean the icing over there, it would be better. On and on and on until there would be no cake left and still no good picture. Thank goodness it's a baby cake!
These cakes from
Small Batch Baking
are just the right size! This recipe made enough for 2 layers using my mini springform pans. The amount of cream cheese icing is just enough to frost and fill the layers.
I wouldn't say this is the best carrot cake in the whole world (
Sheri
's is) but it is definitely good and hits the spot. I omitted the coconut because I didn't have any, and I omitted the walnuts because I felt like it. Like most carrot cakes, it's even better the next day.